Here is a sneak peek of our latest plugin in development, the Thesis Reviews Plugin adds Google Rich Snippets for author reviews and rating stars to your blog posts, this is great for review products as you will be able to show the rating stars in Google search results, which will increase conversion, traffic, and follow that with more sales and profit.
You can see the plugin in action at FamousBloggers.net blog.
* Update:
The plugin has been released to the public at WordPress.org plugins directory. You can download it from here: Author hReview (please rate it if you like it).
Also, feel free to signup for updates on the plugin site here: Author hReview
Read and comment on my Thesis Theme review.
Thesis Theme Reviews Plugin
We will be adding an option page specially for the plugin to give you the ability to customize the way it will work on your blog.
Here are a few screen shots to show you how it will look like:
The plugin will add a new meta box to your post editor, this will allow you to add all review information you need.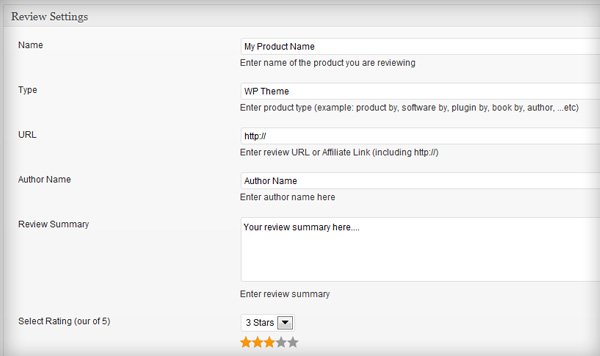 Post listing also display which of your posts are actually reviews, and what kind of rating it has: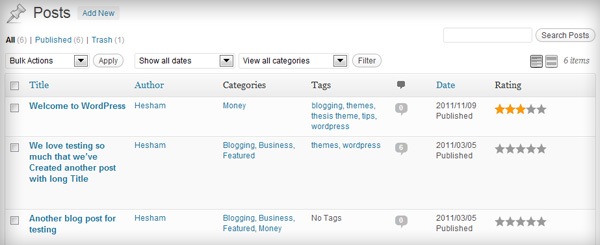 Here is how the option page will look like, it's Thesis Theme style:

The plugin comes with it's own widget, to allow easy display reviews and rating on your blog sidebar:

This will be a great addition to every Thesis blog. If you would like to get updates subscribe to our blog, we hope you will like it.
The new Thesis Reviews Plugin will be released soon, and it will available for Free to all our premium members. This means you will get a free copy when you purchase any of our Thesis Skins.